NIM TAO WING CHUN
A Grandmaster Chu Shong Tin (CST) Lineage School
Learn Chu Shong Tin Wing Chun privately with Sifu Maksem
GET IN TOUCH TODAY
WHAT IS WING CHUN KUNG FU?
Wing Chun is a style of Chinese Kung Fu that was invented by a woman. As a result you will learn how to defend yourself with little effort. To achieve this, first, you will learn how to relax under pressure. Second, you will learn how to open your spine and correct your posture. Third, you will develop your natural fighting reflex through Chi Sau (sticking hands) practice. Finally, you will develop your internal energy, helping you to feel healthy and happy. Learn more here
NO EXPERIENCE NEEDED, ANYONE CAN LEARN
You will discover the Wing Chun theory, principles and practices, which go way beyond just self defence. Wing Chun is a method of Kung Fu that will help you feel more relaxed, calm and present, and as a result more confident.
ALL AGES FROM TEENS, ADULTS & ELDERLY
Wing Chun group classes are open to adults, teens and the elderly. Our club has a friendly atmosphere where knowledge is openly exchanged. Private lessons are also available for students wanting one on one instruction.
Watch Chu Shong Tin Wing Chun videos here.
ANY LEVEL OF FITNESS
Wing Chun Kung Fu is a martial art based on a simple principle – maximum power, minimum effort. You will learn a method of self defense that does not require brute strength. Other martial arts can only be effective when you are young and fit. Your Wing Chun skill will increase with age because it is not dependent on youth and a fit body.
PROFESSIONAL INSTRUCTION
Instructor Maksem has over 28 years of martial arts experience, a Diploma in Remedial Massage and a CIV in Sports Coaching. You will receive high quality instruction and guidance, helping you gain skill and understanding of the art.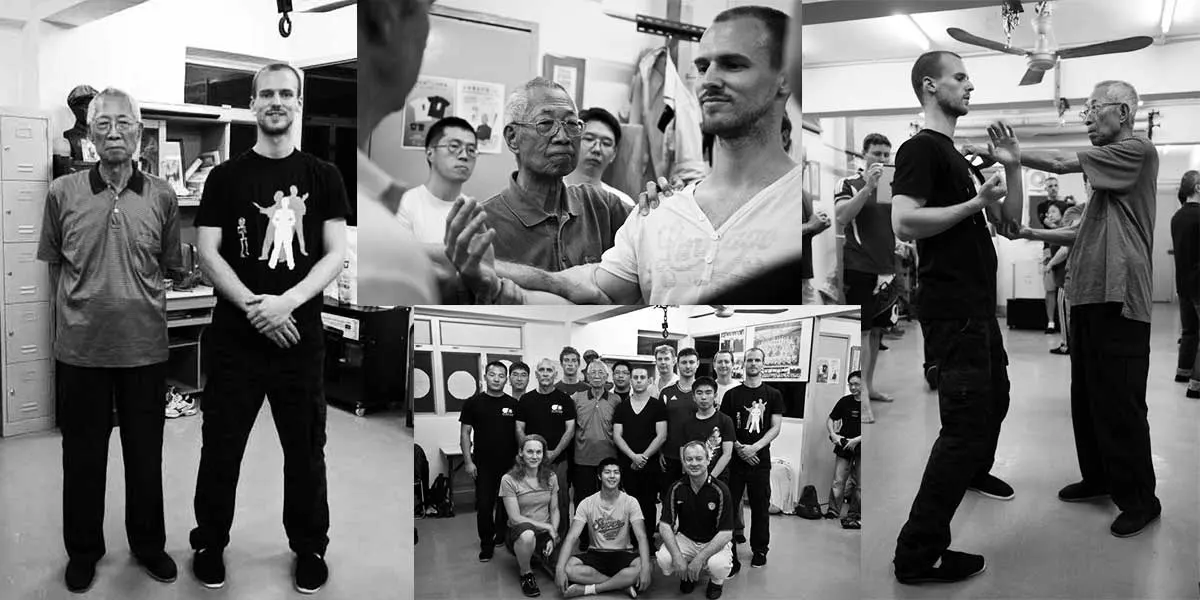 SAFE, FUN & FRIENDLY ENVIRONMENT
REALISTIC SELF-DEFENSE SKILLS
IMPROVE YOUR FOCUS
BUILD YOUR CONFIDENCE
DEVELOP MINDFULNESS
IMPROVE YOUR POSTURE
RELAX UNDER PRESSURE
GROUP & PRIVATE TRAINING AVAILABLE
LOCATION
YOYO's - Forest Youth Centre Cnr Forest Way & Warringah Rd, Frenchs Forest NSW 2086
Call Sifu Maksem on 0406 006 505 for further info or get in touch below.
GET IN TOUCH TODAY