Origins & Lineage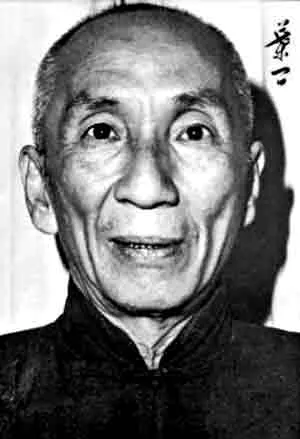 According to the narrations of Ip Man, the origins & lineage of Wing Chun can be traced backed to Buddhist nun, Ng Mui. Known as a Shaolin sect survivor, Ng Mui was one of the five elders of the Southern Shaolin temple.
The legend begins during the period after the destruction of the Southern Shaolin temples by the Qing government. A young lady by the name of Yim Wing Chun was unwillingly summoned to marry the local warlord. If he defeated her in a fight, Yim Wing Chun would consider the marriage proposal.
As fate would have it, Yim Wing Chun and Ng Mui met each other before the duel and formed a friendship. Upon discovering Ng Mui's Shaolin background Yim Wing Chun asked Ng Mui to teach her how to fight so she could prepare for her battle with the local warlord.
After witnessing a fight between a stork and a rodent, Ng Mui created a new fighting system based on effortless power (perfect for her female student) but she had not taught it to anyone yet. So Yim Wing Chun became her first student of this new and nameless style. Consequently, Ng Mui named the style after her first student as it enabled Yim Wing Chun to defeat the local warlord in their duel.
Yim Wing Chun went on to marry a man called Leung Bok Chau. She taught her husband Wing Chun and the style began its journey into the future.(Wing Chun translates as 'eternal springtime').
---
It is believed that because Wing Chun was developed during the Shaolin and Ming resistance to the Qing Dynasty, many legends, including the story of Yim Wing Chun, were spread regarding the creation of Wing Chun in order to confuse enemies. This is often given as a reason to explain the difficulty in accurately determining the creator or creators of Wing Chun.The earliest known mentions of Wing Chun date to the period of the Red Boat Opera.
---
Bruce Lee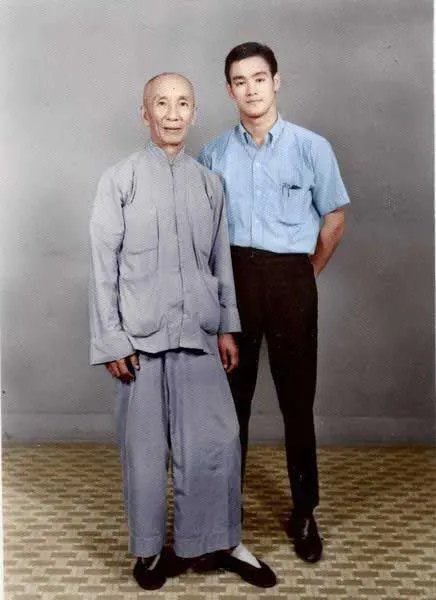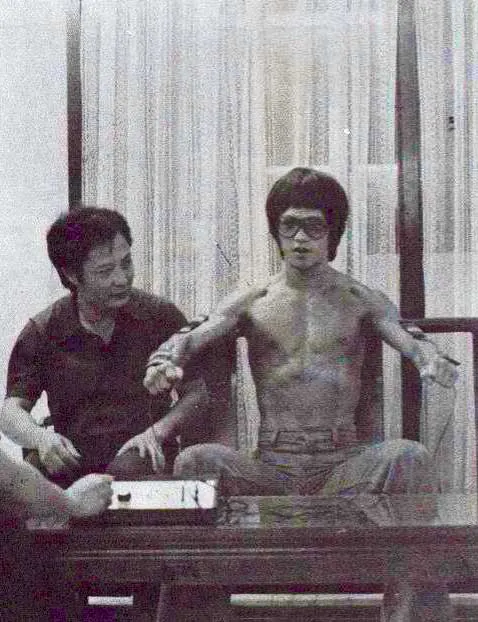 Great Grandmaster Ip Man became famous for teaching the superstar, Bruce Lee. Bruce Lee was the catalyst that brought Wing Chun into the public eye during his incredible career. However, in the beginning, whilst Bruce Lee attended Ip Man's school, Ip Man was not Bruce's main teacher. In fact, one of Ip Man's four closed door students, Wong Shun Leung, is credited for teaching Bruce Lee. Bruce Lee attended three of Chu Shong Tin's classes and continued his training under Wong Shun Leung.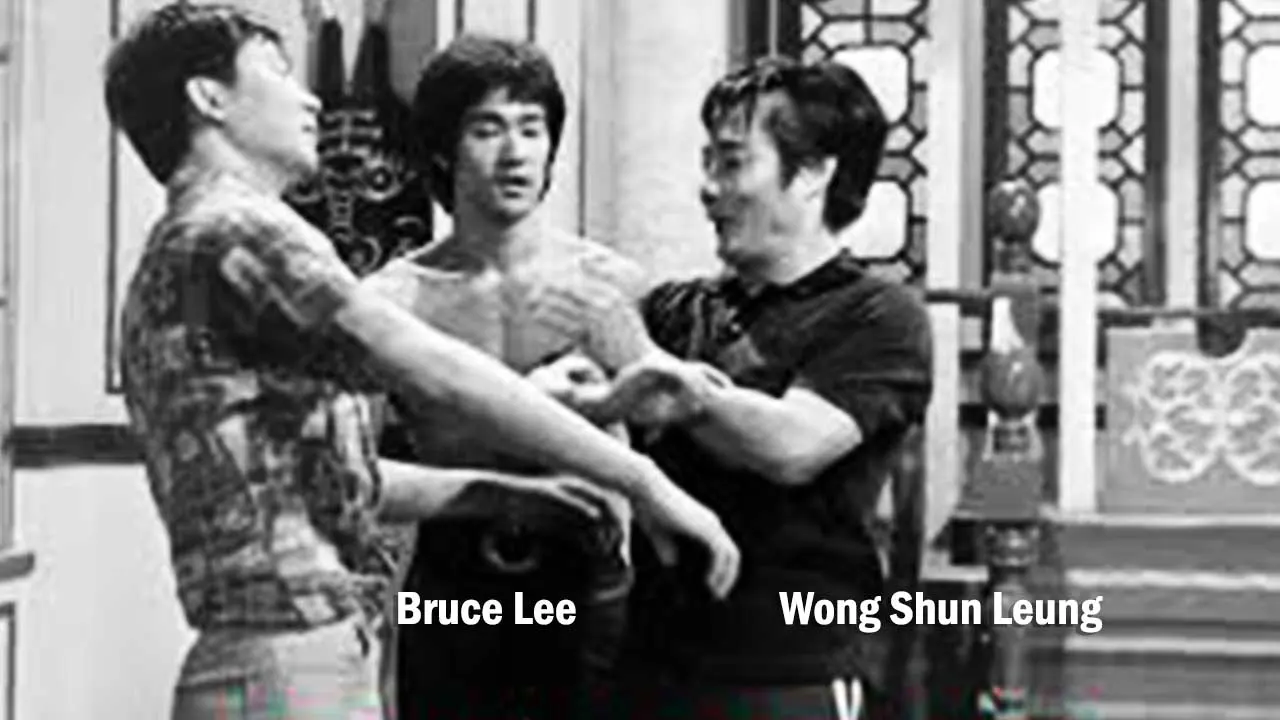 Great Grandmaster Ip Man once spoke to Wong after Lee achieved superstardom "如果没有你的多方鼓励和指导,李小龙断无今日的成就" (Without your guidance and encouragement, Bruce Lee wouldn't be having such achievement).
Bruce Lee once wrote in a letter to Wong, "Even though I am (technically) a student of Ip Man, in reality I learned my Kung-fu from you." Wong was believed to have carried the letter in his wallet. Perhaps the best-known letter from Lee to Wong is that of 11th January 1970, which has been translated into English as an appendix to an article by Wong.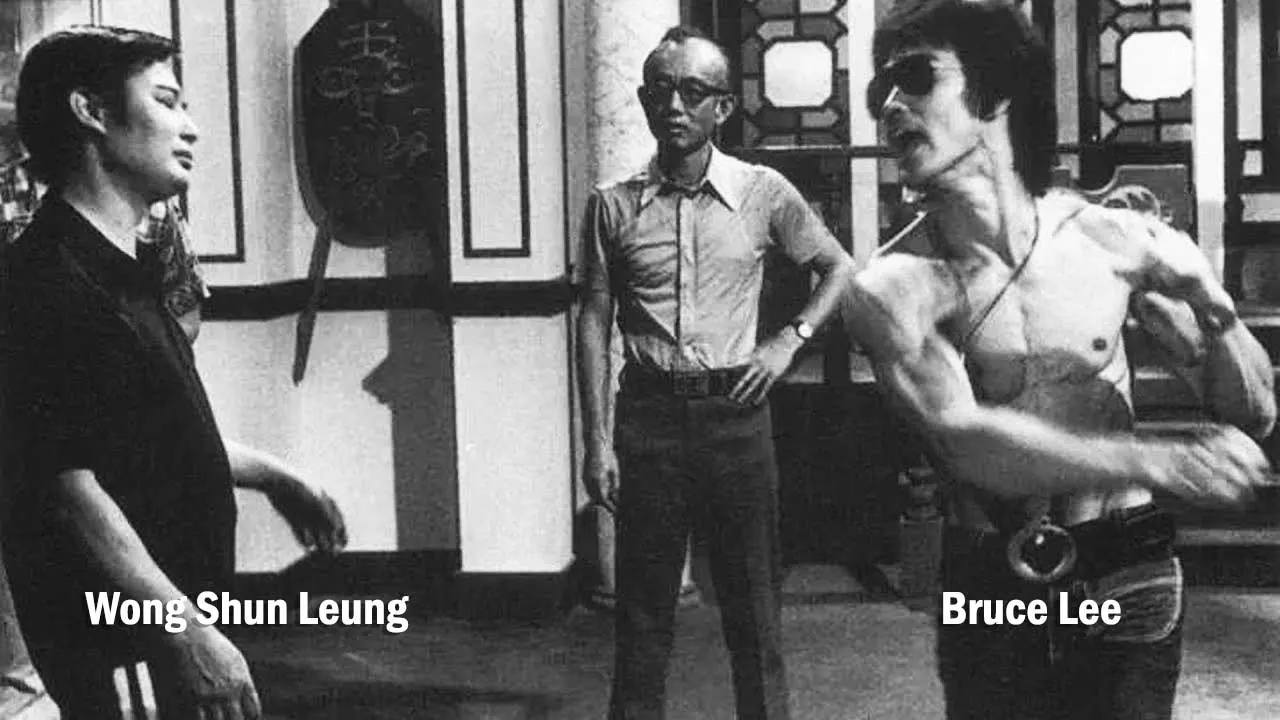 In 1970 Bruce Lee wrote a letter in Chinese to Wong Shun-Leung:
淳樑兄,
很久沒有通信你好嗎?邵在湧(Alan Chaw)從加拿大來信,有問及你借我用的8mm電影,我真是十分道歉,因為多次搬屋以遺失,本來是很磨耗的了,故之很少用而失了,十分抱歉。 我在BEL-AIR買了一新屋,有半英畝大,很多樹是牧場風格,在山頂上近Beverly Hills。再者,除了我的兒子Brandon外,我有一位七個半月大的女兒Shannon。你有再結婚嗎?請代問候你的姊妹。 近來我組織了一間製片公司,且寫了一本"Silent Flute"故事,由James Coburn和我主演,Stirling Silliphant編劇,他是金像名作家 In the Heart of the night,我們預備作第一次荷李活武俠片很有成期望,大約六月左右開鏡,所有合作的均是從我學習的,將來Steve Mc Queen可能又有合作,我對於這籌劃萬二分興奮。
至於武道方面,我仍然是日日修習,與一班徒弟和朋友每星期兩次,無所謂是西洋拳,跆拳道或摔角,派別是無所謂,只要和和氣氣不要反面矣。自從66年開始認真去練習後,覺得以前的偏見是錯了,因此改叫我的心得練出的為截拳道,截拳道衹是名稱矣,至緊要還是不要去局部偏見而練,當然我是日日練走,修習工具,日日要提高基本條件。拳理雖是要緊,現實的還是重要,兩者雖需要。我是感謝你和師父在港時多多指導我詠春門徑,其實是多得你使我多去走現實路,由其是在美國的西洋拳家,我也多和他們練,很多所謂"詠春名家", 我希望他們不要自作勇為去和他們打!
我可能會回港一行,希望你還是住舊址,知交朋友我們要多敘首,談談往事,真是何不樂為?見到葉師父請代問候。
祝 愉快 Bruce Lee 於1970年1月11日
---
(English Translation)
Dear Shun-Leung, Jan. 11, 1970
It has been a long time since I last wrote to you. How are you? Alan Shaw's letter from Canada asks me to lend you my 8mm film. I am sorry about that. It is because I have lost it when I moved my home. That film is already very old and I seldom use it, so I have lost it. I am sorry for it. Now I have bought a house in Bel-Air. It is about half an acre. There are many trees. It has the taste of a range. It is located on a hill top near Beverly Hills. Moreover, besides my son Brandon, I have had a daughter, Shannon, who is seven months old now.
Have you re-married? Please send my regards to your sisters. Recently, I have organized a film production company. I have also written a story "The Silent Flute". James Coburn and I will act in it. Stirling Silliphant is the screen-play writer. He is a famous screenplay writer (In the Heat of the Night). We plan to make the first fighting film in Hollywood. The prospect is good. About six months later, the filming work will begin. All who participate in this film are my followers. In the future, Steve McQueen may also work together with me.
I am very excited about this plan. As to martial arts, I still practice daily. I meet my students and friends twice a week. No matter they are a western boxers, Taekwondo learners or wrestler, I will meet them as long as they are friendly and will not get angry.
Since I started to practice realistically in 1966 (Protectors, gloves, etc.), I feel that I had many prejudices before, and they are wrong. So I change the name of the gist of my study to Jeet-kune-do. Jeet-kune-do is only a name. The most important thing is to avoid having bias in the training. Of course, I run everyday, I practice my instruments (punch, kick, throw, etc.). I have to raise the basic conditions daily.
Although the principle of boxing is important, practicality is even more important. I thank you and Master for teaching me the ways of Wing Chun in Hong Kong. Actually, I have to thank you for leading me to walk on a practical road. Especially in the States, there are western boxers, I often practise with them too. There are many so-called masters in Wing Chun here, I really hope that they will not be so arrogant as to fight with those western boxers.
I may make a trip to Hong Kong. I hope that you will live in the same place. We are intimate friends, we need to meet more and chat about our past days. That will be a lot of fun? When you see Master Yip, please send my regard to him. Happiness be with you!
---
Chu Shong Tin
Even amongst such amazing students from Ip Man's school, Grandmaster Chu was regarded as Ip Man's most senior student and the only student of his to have surpassed Ip Man's skill level. This was declared by Ip Man himself in a newspaper interview in 1972.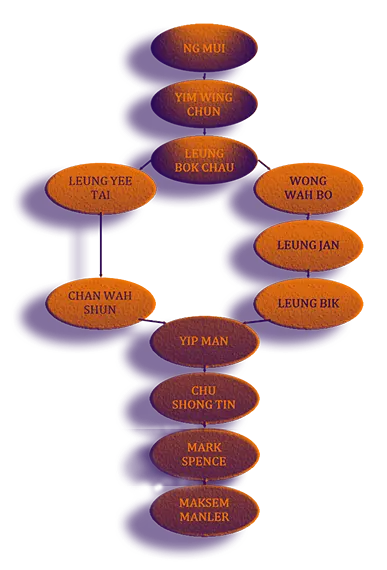 Nim Tao Wing Chun carries on the teachings of Chu Shong Tin Wing Chun without altering the system.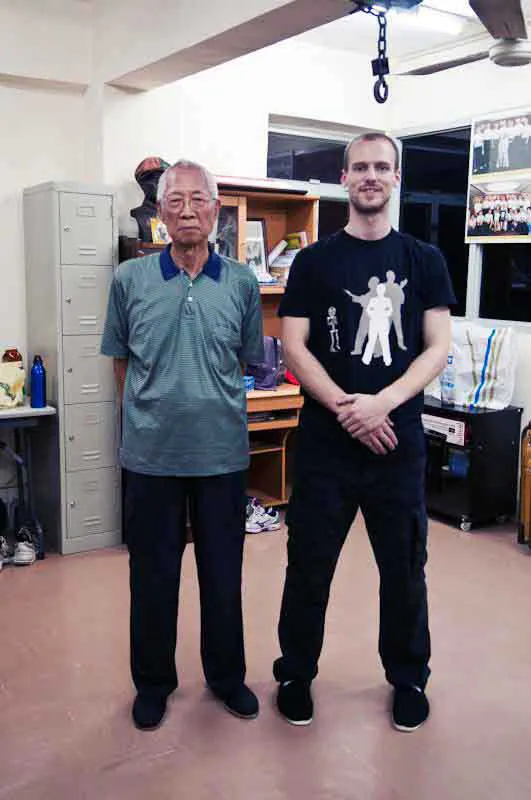 Grandmaster Chu Shong Tin spent 64 years teaching and training Wing Chun full time. In that time he taught thousands of students and many of them opened schools in countries around the world.
The late Jim Fung, a student of Grandmaster Chu, was famous for opening the International Wing Chun Academy in Sydney, of which Sifu Maksem's teacher, Sifu Mark Spence, began training in Wing Chun. Mark Spence was lucky enough to have trained directly under Grandmaster Chu from 1990 onwards and consequently took his own students to train directly with Chu Shong Tin.